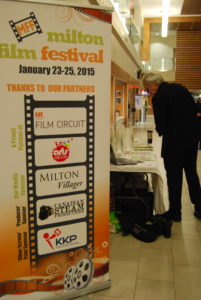 Are you looking for a creative way to promote your company in the Milton area and beyond? Do you want your brand associated with a prestigious community arts event? Then look no further!
The MILTON FILM FESTIVAL is seeking sponsorship partners for our fifth big season, and we want YOU to join us. We offer a wide range of affordable and creative sponsorship packages – or we can tailor something specifically for your business and your needs.
Please take a look at what we have to offer, then drop us a line. You too can see your business name up in lights at the 5th annual Milton Film Festival!