This year, to launch our fifth anniversary season, and in celebration of 150 Years of Moving Pictures, the Milton Film Festival is pleased to announce a very special event…
EADWEARD

A film by Kyle Rideout
Starring Michael Eklund and Sara Canning
Canada | 2015 | 1hr 44m

A psychological drama based on the eccentric life and pioneering work of Eadweard Muybridge, the 19th century British photographer who was the first to truly capture animal and human motion on camera, thus becoming the godfather of cinema.

Location:  
Sixteen Mile Arts Photography Gallery
156 Main St. East, Milton, ON
Date:  
Wednesday November 29th
Time:  
6:00 pm – Doors open
7:00 pm – Film announcement
7:30 pm – Screening begins
Admission:  
REGISTRATION IS FULL!
Sorry folks – we have officially run out of seats. However, if you would like to attend the film announcement anyway and then join our 'rush line' in case some people don't come for the film, you are welcome to do so.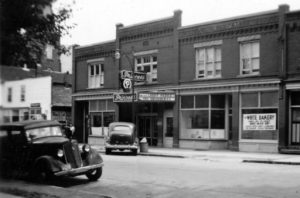 We are grateful for the opportunity to screen this remarkable film at Sixteen Mile Arts Photography Gallery – located in the very building where Milton's first movie theatre (The Princess, later The Roxy) was located.
The screening will be proceeded by a media event announcing our feature film lineup for our 2018 Annual Festival.
Our full interactive exhibit, '150 Years of Moving Pictures: From the Zoetrope to Virtual Reality' will be on display in the gallery starting at 6:00 pm.
Seating is limited so be sure to arrive early.
This special event is sponsored by: